If you can divide personality types by inkblot tests, birth constellations, Disney characters (Buzzfeed, we are looking at you) or the type of food you like to eat, then why not by the slots you play too? As far as minimum bet slots; Penny slots are on the rise, but what kinds of people are playing them? We took a tongue in cheek look at the 5 types of online slots enthusiasts who play 1c slots.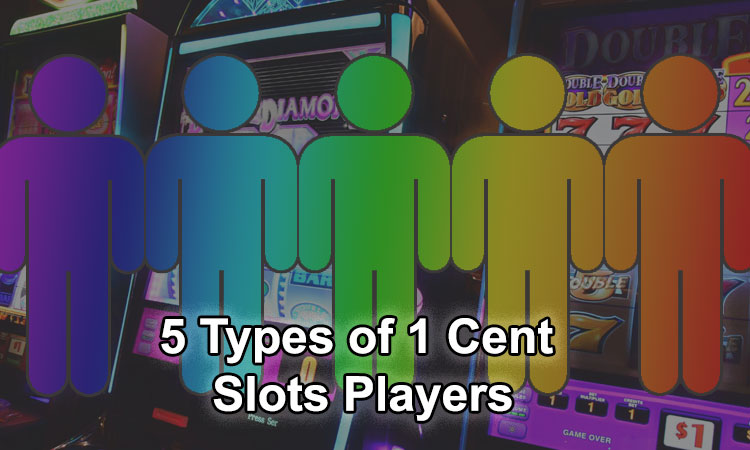 The "Rags to Riches" player
Do you believe that you could become a millionaire with just 1c? You could be a Rags To Riches player. Characterised by an endless belief in the power of hope, the Rags To Riches player is the one that thinks that every coin in his or her pocket could be magically transformed into a million-coin windfall with just a few lucky turns of the reels. This player may stake 1c on each pay line or they may simply choose a single pay line and hope for the best. However, when the jackpots are not as big as they expected, they may be disappointed. There have been cases, though, where players have won thousands with very low stakes, so perhaps the Rags to Riches players are not so far off in their belief in luck. We always need positive stories to keep us going and these are the players that provide them.
The "Tentative Tester"
Are you the kind of person that likes to understand how the game works before you start spending a lot of money on it? Do you test the water cautiously before you jump in with both feet? If you are a Tentative Tester you may even consider jumping in with both feet to be a little risky when a single toe will do. Tentative Testers are the kind of players who like to thoroughly check a platform with the smallest amount of money for as long as possible and even then may seldom take the plunge into spending more than $/€1 on a single bet. If you are a Tentative Tester, life changing jackpots that require maximum bets may forever be out of your grasp unless you throw caution to the wind. There is a benefit to being a Tentative Tester. Long-term, Tentative Testers could end up making more money than your average "hell for leather" player by playing carefully and strategically.
The Hustler
Have you ever pretended to be a beginner at something so your opponent underestimates you? Do you ever underplay your ability so you can surprise people with your brilliance at a later stage? You may have the mindset of a Hustler. If you approach casinos as adversaries, and play the 1c slots to get into the swing of things, build up a few wins, and then use those wins to play progressive slots for massive jackpots, or to clean up on the Blackjack, Baccarat, or Roulette tables, then you may be a Hustler. Hats off to you! Hustlers tend to be analytical, investigate the paytables, max jackpots and RTP of any game they play, and may have impressive table game skills too.
The Noob
The Noob is a bright-eyed, eager newbie on the online casino scene. Everybody starts somewhere, and for the Noob, the massive bonuses and thousands of casino games available may be a bit daunting. They'll be blown away by the variety of themes and styes of slots and may make rookie mistakes, like not checking paytables or adjusting coin sizes. However, enthusiasm and curiosity are strong in this type of player, and when they find the right casino and start playing with a welcome bonus, they find their feet quickly. People seldom stay in this category for long. Usually, by the time they've played through their welcome bonus package, Noobs have a very good idea of what games they like and how to play them.
The "You get a coin, you get a coin, everyslot gets a coin!" player
Everybody who used to watch Oprah in the late 90s and early 2000s would know that Oprah was lavish with the gifts and giveaways. Well, this final type of slot player is exactly the same in mindset. They want to bestow coins upon any slot that passes their way. In a land-based casino, this is the player that will go up and down the rows of slots and give every game a coin or two, but never settle on a particular game. In an online casino, this kind of player would probably try to play every single game they see on their screens, but do not spend much time on any single game. This player will try any game from a three-reel slot with basic symbols to the most complicated video slots we can imagine. Anything that has a Spin button can earn a coin from this kind of player. Every slot gets a coin! The benefit of this is that this kind of player well understand slots thoroughly and have a wide range of gaming interests. Find the list of the Top Casinos that offer 1 cent slots.