Live dealer casinos have become an important part of the online gaming industry and more players enjoy betting without leaving home.
When it comes to slots, you can typically play at brick-and-mortar casinos or online. Online slots provide the opportunity to play thousands upon thousands of titles, themes, reels and pay lines from a long list of top software providers. There's everything from classic 3-reel games to the latest 3D video slots complete with immersive animations and catchy soundtracks.
While this may seem like enough, you might still crave the thrills of a land-based casino. Well, there is a new trend that's hit the iGaming market in the form of live dealer slots, where a dealer plays the slot for you from a studio setting.
It's certainly an interesting concept, but is it necessary?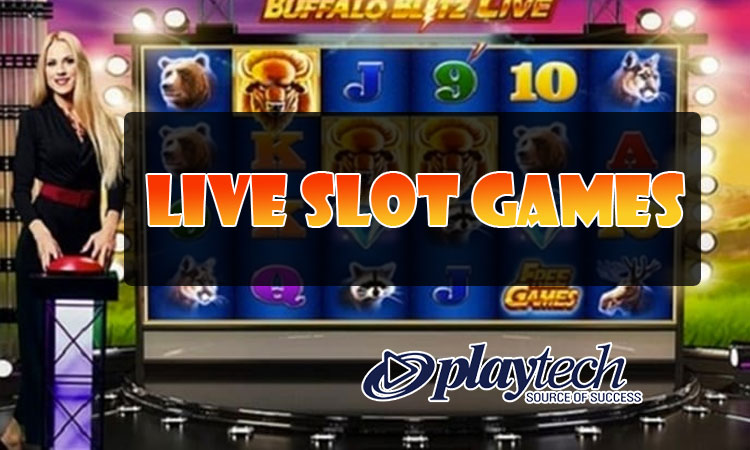 What You Need to Know About Live Dealer Slots
The typical online slot runs on reels, is played alone and is generated completely by software.
Live dealer slots have some of the same characteristics but do differ in several notable ways. Firstly, a dealer spins the reels for you. You get to choose the betting options, but the dealer does the rest. The slots and the dealers are based in a remote studio, blending the online and land-based world of gambling. Best of all, you can interact with the dealer as you play.
Another interesting aspect if the live slot format. Instead of traditional reels, the games feature a spinning wheel that offers different sections with prizes. So, you place a bet, the dealer spins, and you hope that the indicator lands on a decent payout when the wheel comes to a stop.
It sounds a bit like Wheel of Fortune, doesn't it?
So, What's the Big Deal About Live Dealer Slots?
It seems like live slots don't serve much purpose, doesn't it? Slots are a game of chance. They've never featured dealers before, online or on land. In fact, adding a dealer to the mix does seem unnecessary. While the detailed backgrounds are nice to look at, they don't offer anything an online slot can't.
But there are a few unique features we feel we need to mention, and those are the spinning wheel and the chance for human interaction.
Online casinos have been offering live dealer table games for some time now, and it's a highly popular way to gamble since you can chat with dealers and players without leaving home.
Before the likes of Evolution Gaming, you couldn't indulge in human interaction when spinning the reels of your favourite slots. Now, though, you can chat with the dealer while playing on your PC or mobile device.
The wheel is a rather interesting touch, too. Instead of traditional wheels, live dealer slots are indeed a Wheel of Fortune style of gaming.
While you may be familiar with wheels in slot bonus rounds, like in NetEnt's Mega Fortune, the game, Mermaid's Fortune is one of the first to use a wheel throughout the game. If you're looking for a new way to have fun with slots, this could just be for you.
Is It Worth It, Though?
If you're keen to try something a little different, then, by all means, try live dealer slots. It's a very different way of playing compared to online or land-based games. Rather than mindlessly spending time spinning the reels, you get to make bets and talk to the dealer who spins the wheel for you.
You might also take a liking to the unique themes and live atmosphere.
What's more, you don't need to commit a whole lot of bankroll to play live dealer slots. You can simply try a couple of spins to decide if you like the experience. If you do, then you can still alternate between regular online slots and the new live dealer varieties.
Is There a Future In Live Dealer Slots?
Evolution Gaming has come up with a unique idea for sure. The live dealer slots offer interesting aspects in the form of the wheel and live dealer, and you get to share the experience with another human.
So, it does feel like there might be a niche for live dealer slots, but is there a need for them? We don't think so right now.
Take Mermaid's Fortune as the perfect example. It's already been around for a couple of years. Yet, Evolution Gaming hasn't since developed another live dealer slot. Nor are other developers following in Evolution's footsteps, choosing rather to stick to table games.
While live slots might take off one day, it's difficult to see a need for them right now, especially considering how many incredible video slots are released every month, complete with fresh themes and new innovations.